Built
for you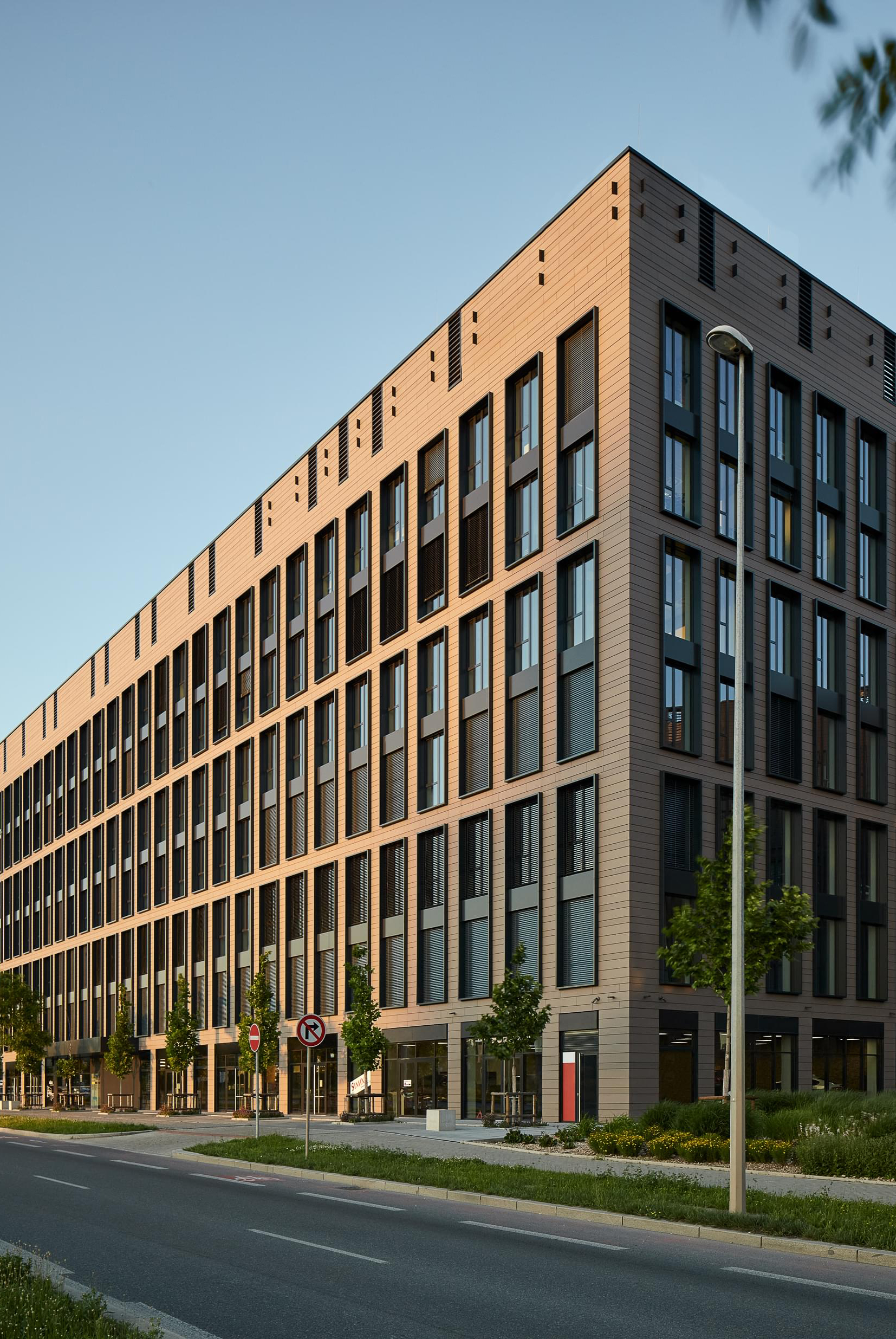 Ideal means
efficient and helpful
The office building complex Rustonka is located in Prague´s trendy Karlín quarter near metro station Invalidovna and its architecture is inspired by the industrial history of the surroundings. It consists of three separate 8-storey buildings, finished successively between 2017 and 2019, with a common entrance to the underground parking. All buildings have two underground floors with parking spaces, storages and technological units; on the first above floor there are retail spaces, restaurants, and showrooms, while floors 2 through 7 host premium office spaces. The 8th floor serves as a chill out terrace for all the office occupiers. All buildings were certified with LEED Gold Certificate and offer a total of over 47,000 square meters of leasable space and 480 parking places.
Unique architecture inspired by the location's industrial history
Outstanding functionality in terms of comfort and aesthetics
Ecological and energy efficiency
LEED Gold certification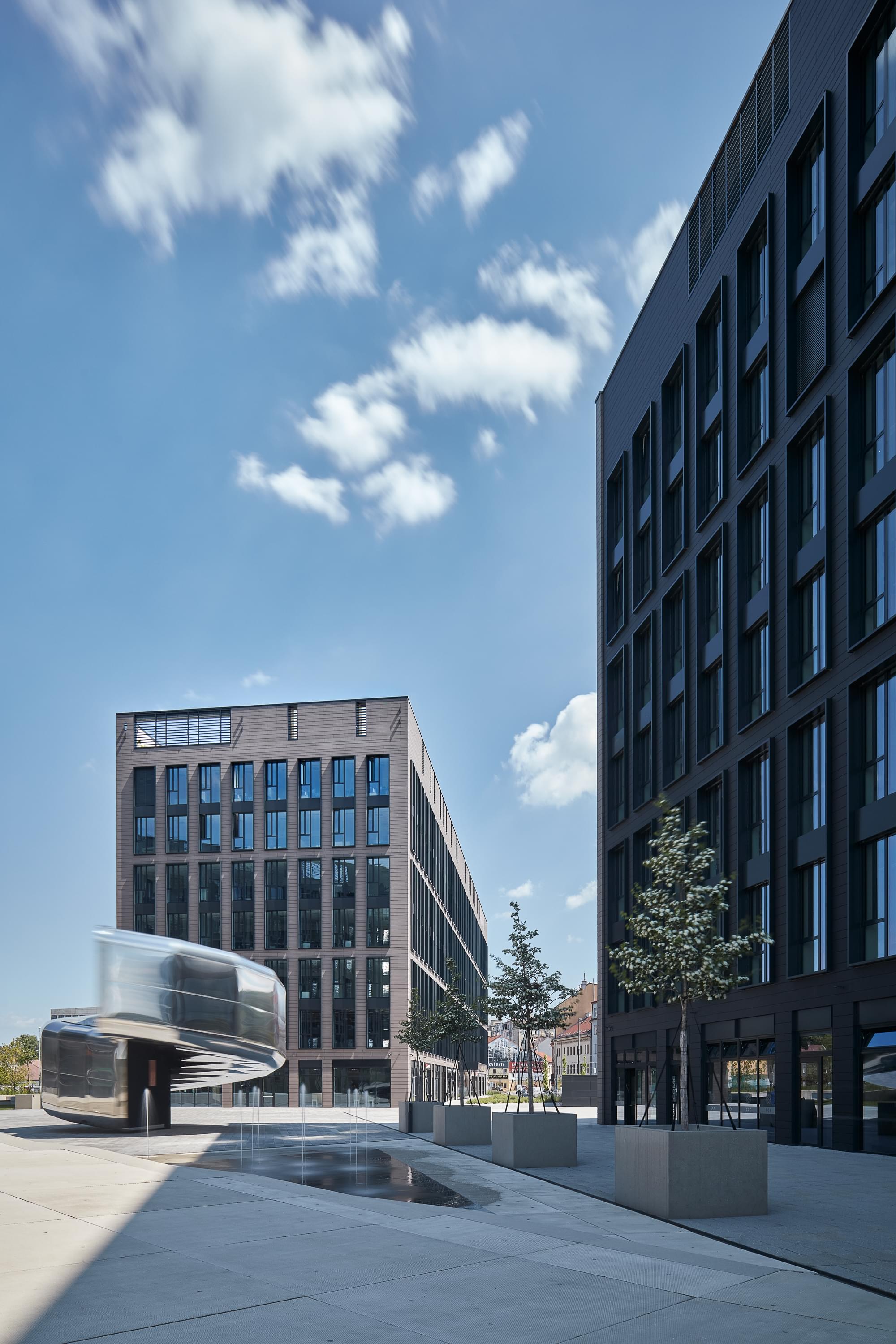 Comfort
at the top of the list
Rustonka is an ideal address for everyone who wants to keep their finger on the pulse of the day while enjoying maximum comfort. It is remarkably accessible and, of course, barrier-free. The interior contains every comfort necessary for work, as well as relaxation zones for drawing new energy. The buildings comprise a new, pleasant square suitable for having get-togethers.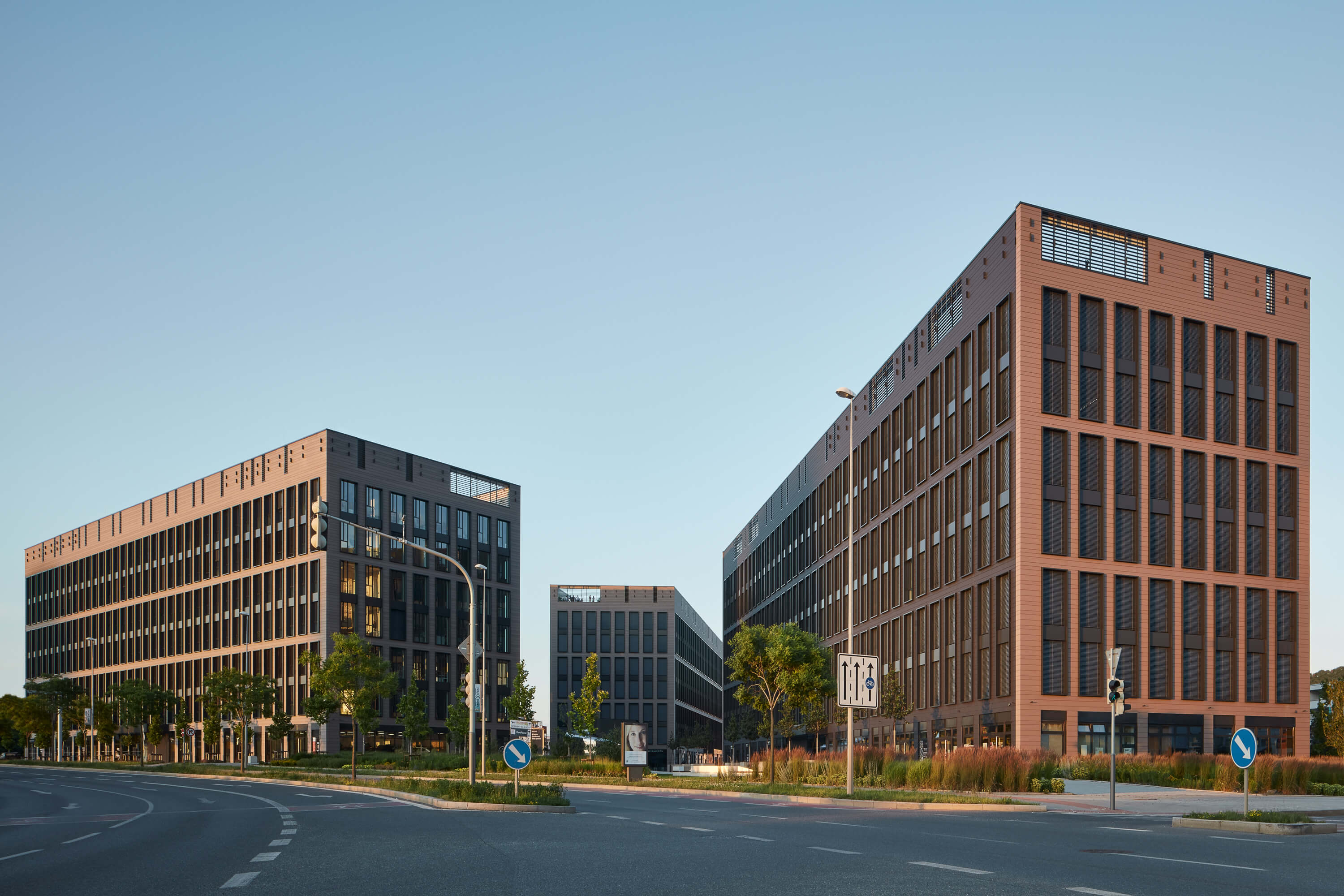 The Rustonka
Community
The building administrator communicates with everyone inside by means of the Spaceflow application.
Everyone is informed of all events, news and operational improvements not only in the entire building, but also in the nearby surroundings.
Everyone can actively access the application, share car-pooling possibilities, take a joint bicycle ride or have a run or work out together instead of lunch.